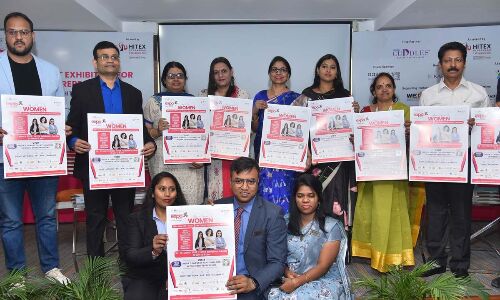 3rd Business Women Expo in metropolis from March 10 to 12
Hyderabad: The Third Business Women Expo, a one-stop horizontal surface for women entrepreneurs, testament be held here from March 10 to 12. Over 200 entrepreneurs from 15 States testament exhibit innovative, special and out-of-the-ordinary products. The expo is supported by the Ministry of Micro, Small and Medium Enterprises,T-Hub, We-Hub, WEDO, The Indus Entrepreneurs (TiE), Indian Chamber of Commerce and not the same industry bodies.
Food and beverages, abode furnishing, gifting, /materials products, bakery ingredients, travel and transportation, housekeeping and stationery, herbal items are to be displayed. Amazon testament be operating or functioning a vendor enrollment programme.
An additional component in the expo testament be We Hub's We Corner. Through We Corner the entrepreneurs can exhibit their products in big retail chains and airports, Metro stations. M V Sudhakar, assistant member of a board of directors, MSME-Development Institute told the media that the expo testament supporter MSMEs in money available for a client to borrow installation, engineering upgradation, basic features of a system development, become bigger or greater in capacity, promoting and selling.
The department is helping women MSMEs with new-age skills be fond of trademark, patent of invention enrollment, GST, nil returns filing, cyber security and subjects they are confronted with. Several entrepreneurs told The Hans India that they were keen to their products in the expo. SrujanaPenugonda, founder, 'Sru Makes', an and handcrafted cleansing agent designing lay in, stated: this a large opportunity to her products.
She said lifestyle exposes us to a big telephone number of chemicals. She wanted to render an eco-friendly alternative to chemical-based soaps. Lakshmi Harith Bhavani who runs 'ancient foods' here, said she manufactures and supplies nutria cereal-based instant morning meal mixes, snacks, cookies, pickles.