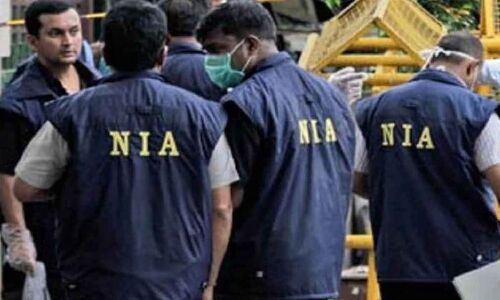 NIA takes custody of four individuals who were lodged in jail.
The National Investigation Agency (NIA) has taken custody of four accused in the Popular Front of India (PFI) case. Zahid, Samiuddin, Maaz Hussain, and Kaleem were taken from Chanchalguda Central Prison to the NIA office at Madhapur for questioning. Last year, over 20 PFI members were arrested in Telangana on allegations of radicalizing Muslim youth and providing them with weapons training. A charge sheet against 11 of the accused was filed in December 2021, and a supplementary charge sheet against five accused was filed on March 16, 2022.
The five PFI members have been charged with provoking and radicalizing impressionable Muslim youths, recruiting them, and imparting weapons training in specifically organized training camps. The NIA has invoked criminal conspiracy, promoting enmity between different groups on grounds of religion, and provisions of the stringent Unlawful Activities (Prevention) Act against Shaik Raheem, Shaik Vahaid Ali, Jafrulla Khan Pathan, Shaik Riyaz Ahmed, and Abdul Waris.
The NIA took over the investigation from the Telangana Police into the alleged criminal conspiracy hatched by PFI leaders and cadre to recruit and radicalize youth and organize training camps to put them through arms training for carrying out acts of terror and violence. The PFI and its many affiliates were declared an 'unlawful association' by the Union Home Ministry in September 2021 after its involvement in violent activities came to light during investigations carried out by various state police and national agencies.